Welcome to the Bowfishing Association of America's news page. Here you'll find updated news as well as older archive news articles and stories. If you have an article you would like to submit please contact Michael@bowfishingassociation.com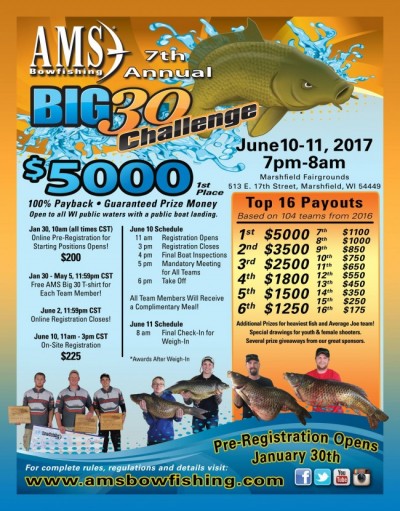 Due to a conflict in schedule the AMS Bowfishing Big 30 Challenge will be held on June 10-11. Sorry for the inconvenience but we had to make the change. Thanks to the Wisconsin Bowfishing Association for rearranging your schedule to help us out.
COPYRIGHT 2017, ALL RIGHTS RESERVED.